About This Product
Best-ever Crystal Pineapple Cake - buttery, crumbly and melt-in-your-mouth pastry with Malaysia crystal pineapple filling, the best Malaysia pineapple cake ever. Pink carnations are the most significant flowers for Mother's Day as it symbolizes a mother's undying love, gratitude and tenderness - the bond between mother and children is priceless!
Packing
- 10 pcs/ box. Each pack in individual packaging.
- 1 Carnation bouquet
- 1 Gift Card
- Kraft paper bag (43 x 15 x 34cm)
Ingredients

Flour, Butter, Sugar, Pineapple filling, Milk powder, Cheese powder and Egg.
Allergy Information
Contains egg, gluten and dairy
Made in a facilities that uses nut.
Storage Instructions
Keep in a cool, dry place. Avoid exposure to sunlight or excessive heat.
Shelf Life
45 days

---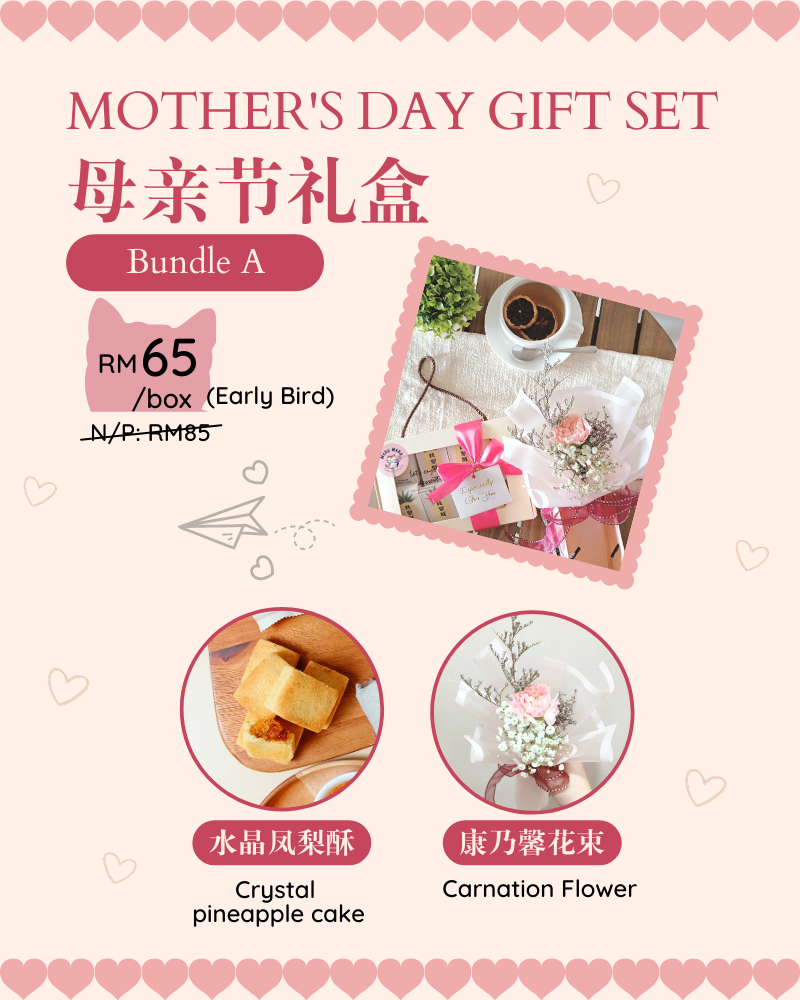 ---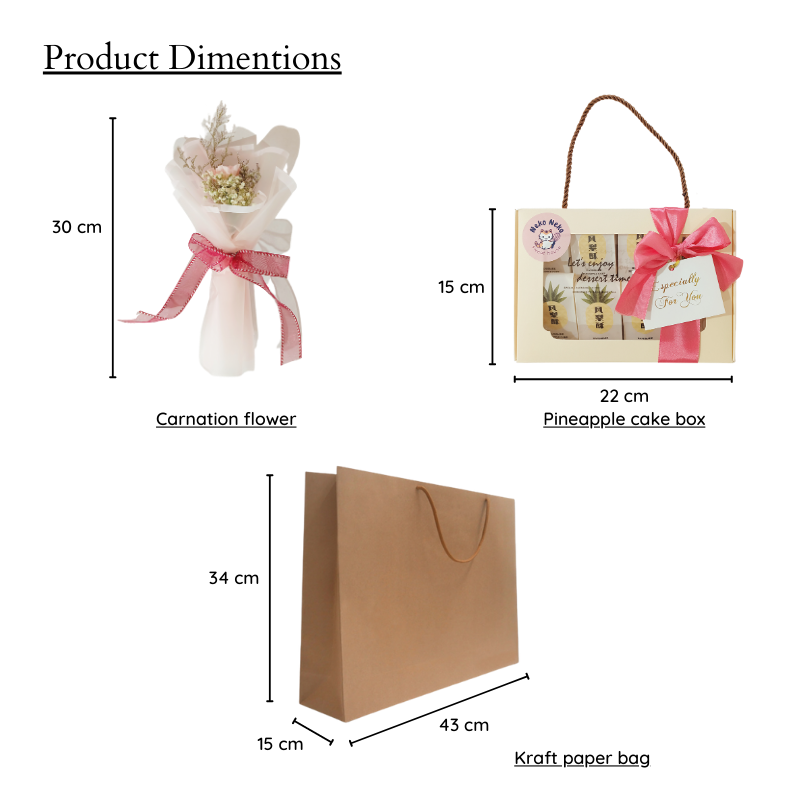 ---